The News section of this website is no longer being updated. Below is a list of news developments in the two years following the release of Justice for Sergei.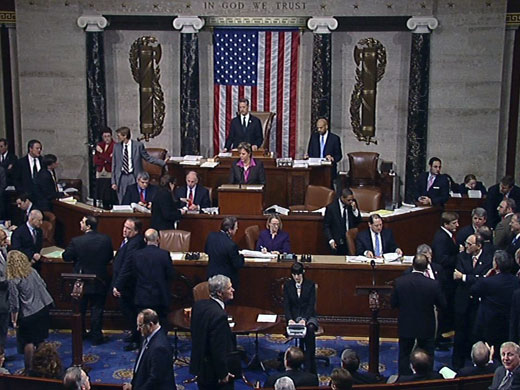 Landmark bill passed 3 years after death of Magnitsky November 16, 2012
Exactly 3 years after Sergei Magnitsky died in a Russian detention centre, the U.S. House of Representatives passed a landmark bill that would punish Russians suspected of human rights abuses, including those involved in the death of Magnitsky.
The Sergei Magnitsky Act will now go the Senate, where its supporters expect it to be approved. It has the backing of U.S. President Barack Obama, who could sign the bill before the end of the year, the Moscow Times writes. The landmark decision of the House is reported by news organizations worldwide. The Washingon Post has this report.


EU Lawmakers call for sanctions in Magnitsky case
October 23, 2012
The European Parliament has overwhelmingly approved a proposal recommending common visa-restriction regimes and asset freezes to target Russian officials involved in the death of Sergei Magnitsky, Radio Free Europe reports
It's the second time such an initiative has come from Europarliamentarians, with EU members balking at a similar effort two years ago. In addition to the measures by EU member states, the latest proposal calls on Russia "to conduct a credible and independent investigation encompassing all aspects of the case" and to stop widespread corruption by reforming the judicial system.
A statement by the European Parliament on the proposal quotes Kristiina Ojuland, who steered the recommendation through the chamber as saying: "Instead of facing justice, these people are still in office. They travel in the EU, they spend their dirty money in the EU, buy real estate and educate their children here. At the same time, this recommendation is our sign of solidarity with the Russian people, who are living through challenging times and aspire to genuine, not decorative democracy." The proposal of the European Parliament struck a nerve with Russian authorities, The Moscow Times writes in this article.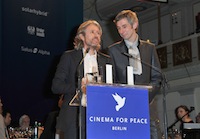 Film wins Cinema for Peace Justice Award
February 13, 2012
Justice for Sergei has won the international 'Cinema for Peace Justice Award', in Berlin on February 13, 2012.
Justice minister Mrs. Sabine Leutheusser-Schnarrenberger, presented the award to both directors at the award ceremony at Berlin's Konzerthaus.
"We feel extremely honored by the jury's decission and like to dedicate this Justice Award to Sergei Magnitksy and his family", said Martin Maat. His co-director Hans Hermans added: "Sergei was a man who believed so strongly in justice, he was willing to sacrice his life for it."
The Cinema for Peace Award for Justice was initiated in 2008, and first presented at the Cinema for Peace Gala by Luis Moreno-Ocampo, the Prosecutor of the International Criminal Court. Since its premiere in 2002, the annual Cinema for Peace Gala has been aiming to raise awareness for the social relevance of films and to make active use of the influence of movies and documentaries on the perception and resolution of global social, political and humanitarian challenges of our time. Over the years, Cinema for Peace raised more than 5 million USD for various charitable organizations, including United Nations programs. Directors Martin Maat and Hans Hermans attended the gala. The nomination letter can be found here.


European Parliament Backs EU-Wide 'Magnitsky List
December 16, 2011
The European Parliament has passed a resolution recommending an EU-wide travel ban and asset freeze for officials tied to the death of Hermitage Capital lawyer Sergei Magnitsky, The Moscow Times reports.
The resolution, passed Wednesday, demanded that Russia's Investigative Committee pursue immediate charges against those involved in Magnitsky's 2009 death and that "further inaction" would result in calls to the European Union's executive committee to create a blacklist. The parliament said there was ample "evidence that Sergei Magnitsky's arrest was unlawful and that his detention was marked by beatings and torture aimed at extracting a confession of guilt." Full article.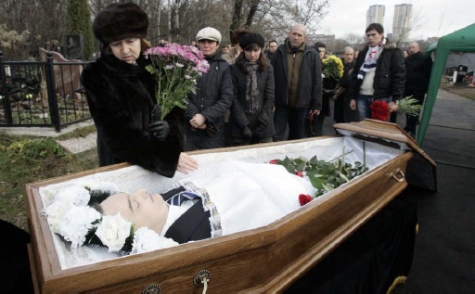 Report claims cover up in Russian lawyer's death
November 28, 2011
A private investigation into the death of a Russian lawyer who had reported official corruption in his country concluded Monday that he was severely beaten and denied medical treatment in prison, and accused the government of failing to prosecute those responsible, Associated Press (AP) reports.
The lawyer, Sergei Magnitsky, was arrested after accusing Interior Ministry officials of corruption. He died in custody in November 2009 and while also suffering from untreated pancreatitis, government officials have said. Two prison doctors have been charged with negligence. Magnitsky, 37, had accused the Interior Ministry officials of using false tax documents to steal $230 million from the state, and it was those same officials who had the lawyer arrested. "The Russian government knows exactly who tortured and killed Sergei Magnitsky, as well as who stole $230 million, but has refused to investigate and prosecute them," the report concluded. Please download the full story here.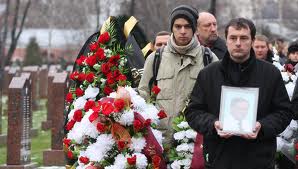 Russia extends dead lawyer inquiry
November 25, 2011
Russia's Interior Ministry has been accused of "spitting on the grave of a dead man" as it pressed on with the investigation into Sergei Magnitsky, the lawyer who died in custody, The Independent reported.
Mr Magnitsky was working for Hermitage Capital, an investment fund, when he claimed to have uncovered a $230m (£150m) tax fraud, allegedly perpetrated by Interior Ministry officials. The same officials arrested him over tax evasion in late 2008, and he spent nearly a year without trial in Moscow's notorious Butyrka prison,where he died of untreated pancreatitis in November 2009. His death caused an international outcry, but Russian officials seem keener on investigating the allegations against Mr Magnitsky than uncovering the circumstances of his death. The Interior Ministry said yesterday that the posthumous inquiry had been extended for another two months, because of a "need to identify the position of the relatives". Full article here.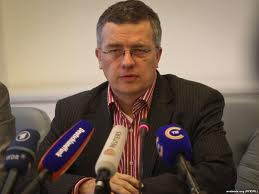 Germany considering EU visa ban on Russian officials
November 11, 2011
The German government is considering the merits of an EU visa ban on Russian officials implicated in the murder of lawyer Sergei Magnitsky, EUobserver reported.
Markus Loning, the German foreign ministry's commissioner for human rights, told EUobserver on the margins of a conference on Russia in Helsinki on Thursday (10 November): "We're discussing it. It is an option that my office is bringing to the table, into the debate. I can't say I have completely convinced the rest of the government, but it is something I am putting on the table again and again." Please find the complete story here.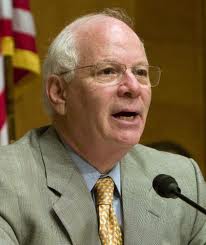 Senators push to keep 2 Russian generals out of U.S.
November 9, 2011
U.S. lawmakers are moving to block the planned visit to the U.S. of two Russian generals who they say helped cover up the murder of a Russian whistleblower in prison three years ago, The Wall Street Journal writes.
Their appeal in a letter to Secretary of State Hillary Clinton ratchets up pressure on the Obama administration, which is defending a "reset" in relations with Moscow as a major foreign-policy accomplishment. Some in Congress have been calling for a tougher line toward Moscow. The case of the dead whistleblower, Sergei Magnitsky, has been a source of friction in Russia-U.S. relations, and the Kremlin has bristled at a visa ban that the U.S. implemented on Russian officials linked to Mr. Magnitsky's imprisonment and death. Full article.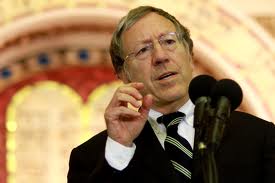 Canadian lawmaker calls for Russia visa blacklist
October 31, 2011
A Canadian lawmaker on Monday urged the Canadian government to issue a blacklist of Russian officials linked to the death of a young lawyer, AFP writes.
Sergei Magnitsky died of untreated heart condition and pancreatitis in an isolation cell in November 2009. The 37-year-old lawyer's death after 11 months in a Moscow jail sparked global outrage and came to symbolize problems in the Russian judicial system. In September, his mother Natalia Magnitskaya alleged that the death of her son was not caused by negligence but was a premeditated murder brought on by months of torture to keep him silent. The full wire report can be found here.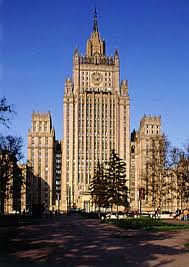 Russia Will Bar Some U.S. Citizens in Retaliation
October 22, 2011
Russia's Foreign Ministry announced Saturday that it confirmed a list of American citizens it will bar from entering Russia, in a retaliatory move against the United States' adoption of the so-called Magnitsky list, which imposes sanctions on Russian officials who have been linked to the 2009 death of the whistleblower Sergei L. Magnitsky, The New York Times reported.
Russia's new list includes United States officials who have been implicated in crimes against Russian citizens as well as other violations of human rights, said a spokesman, Aleksandr K. Lukashevich, in comments released Saturday. Mr. Lukashevich mentioned the torture of detainees, extralegal detention at Guantánamo Bay, and the killing of civilians in Iraq and Afghanistan as possible focuses. Full article.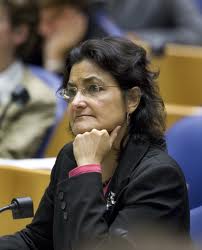 Dutch MPs want tougher stance against Russia
October 5, 2011
A majority of Dutch MPs are calling on the government to take measures to punish Russia for alleged human rights abuses in the case of the death in prison in 2009 of Russian lawyer Sergei Magnitsky, Radio Netherlands Worldwide reports.
The case was highlighted earlier by Radio Netherlands Worldwide and interviews recorded by RNW have been used by UN investigators examining corruption in Russia. The failure to punish those involved in the lawyer's death, is causing concern among many Dutch MPs who this week again demanded action. The story can be downloaded here.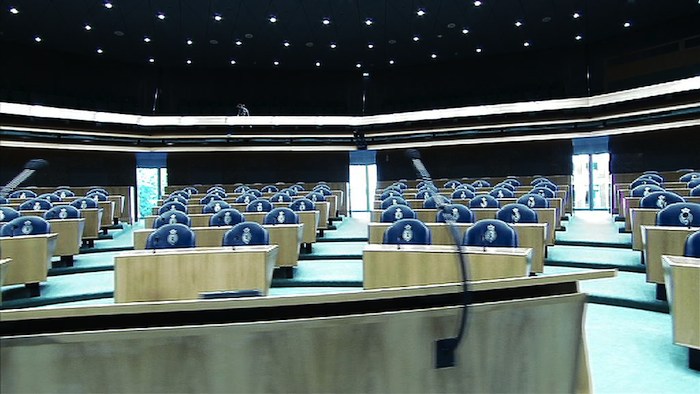 Dutch parliament screened film
October 4, 2011
The parliament of The Netherlands screened Justice for Sergei at a special event on October 4, 2011 organized by the parliamentary assembly of the Organization for Security and Co-operation in Europe (OSCE). Chairman of the Dutch parliamentary assembly of the OSCE is MP Coskun Cörüz.
MP Cörüz tabled a motion calling on the Dutch government to impose sanctions on Russian officials deemed guilty of murdering lawyer Sergei Magnitsky. All 150 MPs in the Dutch assembly, the Tweede Kamer, backed this non-binding resolution calling on The Hague to impose a travel ban and asset freeze on 60 Russian officials named by Magnitsky's former employer, US-born venture capitalist Bill Browder, in the case. Both directors of the film, Martin Maat and Hans Hermans were present at the screening in parliament, as was Hermitage-CEO Bill Browder. Dutch current-affairs programme Een Vandaag reported on the screening in parliament.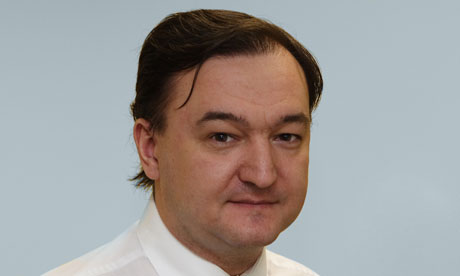 Secret visa bans over death of Russian whistleblower
October 1, 2011
At least 60 Russian officials implicated in the controversial death of a whistleblower have been secretly banned from entering the UK by the British government reported British newspaper The Guardian.
Although David Cameron raised the case during his visit to Moscow last month, the British government has been reluctant to publicly confront the Kremlin. However, the Observer has been told that the Home Office has introduced sanctions against an unspecified number of individuals linked to Magnitsky's death. The move, which has not been publicised for fear of doing damage to Anglo-Russian relations, follows the lead of the US, which introduced visa bans for individuals accused of involvement. Washington's decision last August provoked Russia's foreign ministry to draw up its own blacklist of banned US government officials. The Guardian has this report.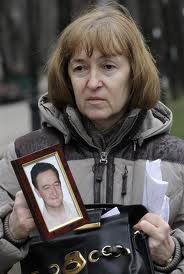 Sergei Magnitsky's mother demands Russian murder investigation
September 26, 2011
Russia has come under fresh pressure to investigate the high-profile prison death of Sergei Magnitsky, the lawyer who uncovered the biggest tax fraud in Russian history, The Telegraph writes.
In a complaint lodged with prosecutors, the late man's mother has alleged he was illegally arrested, tortured and murdered in a Moscow prison in November 2009. Demanding that a fully fledged murder investigation be opened into a case that continues to damage Russia's relations with the West, Natalia Magnitskaya said: "During the more than one and a half years that have passed since my son's death I have learnt and reviewed information proving that a crime was committed against my son, and that his death came about as a result of premeditated violent actions." Download full article here.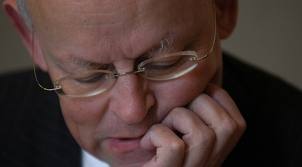 Dutch minister pledges EU action on murdered Russian lawyer
September 26, 2011
Dutch foreign minister Uri Rosenthal has promised to "raise the possibility" of EU sanctions against Russian officials suspected of murdering lawyer Sergei Magnitsky, EU Observer reported. Rosenthal in a formal letter to parliament dated 12 September said: 'The investigation into the Magnitsky case is ongoing and Russian judicial procedure must be followed. I want to wait for the outcome of the procedure. But if there is good reason in light of the outcome, then I intend to raise the possibility of further EU-level steps.' The letter comes in response to a Dutch parliament resolution in July calling for The Hague to penalize the officials. Full article.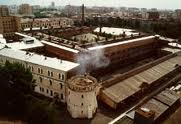 Russia charges 2 doctors over Magnitsky's death
August 12, 2011
Russia said it charged two doctors at a Moscow jail with causing the death of lawyer Sergei Magnitsky, AFP reported. Magnitsky's death ignited worldwide outrage, and he has been hailed as a martyr by activist groups. The Investigative Committee said it had "established a direct link between Magnitsky's death and actions of the doctors in the jail," and charged doctors Larisa Litvinova and Dmitry Kratov. The Wall Street Journal has the full story.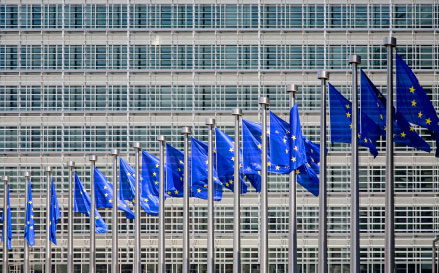 EU 'cannot exclude' US-type sanctions on Russian officials
August 10, 2011
The EU has said it "cannot exclude" the possibility of punitive measures against Russian officials if Moscow fails to adequately investigate the murder of lawyer Sergei Magnitsky. "It is of great importance for Russia's future that this case is investigated properly by the Russian judicial authorities, and that those responsible for any wrongdoing are brought to justice," European External Action Service spokesman Michael Mann said in a written statement to EU Observer. "Should this not take place, we cannot exclude further reactions by the EU or its member states." Please download full article here.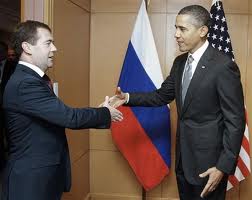 Russians Linked to Jail Death Are Barred From U.S.
July 26, 2011
The Obama administration has disclosed one of its sharpest policy responses to Russian human rights abuses, telling American lawmakers that dozens of Russian officials have been quietly barred from the United States over their involvement in the detention and death two years ago of a Russian lawyer fighting an enormous fraud and corruption case, The New York Times reports. Please download full article here.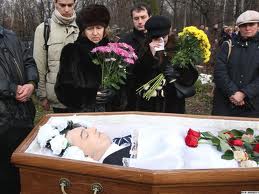 Investigation: Magnitsky beaten by guards before his death
July 6, 2011
An investigation into the death of Sergei Magnitsky in custody has suggested that the 37-year-old lawyer was beaten by eight prison guards with truncheons shortly before he died, The Independent reports. Mr Magnitsky claimed to have uncovered a huge tax fraud involving officials at the Russian Interior Ministry but he was then accused of being involved in the fraud himself. He was arrested in November 2008, and died in a Moscow prison in November 2009. On Monday, Russia's official Investigative Committee admitted lack of medical treatment was a "direct cause" of Mr Magnitsky's death. But an independent panel of rights experts went further yesterday, reporting to President Dmitry Medvedev that the lawyer was beaten just before he died.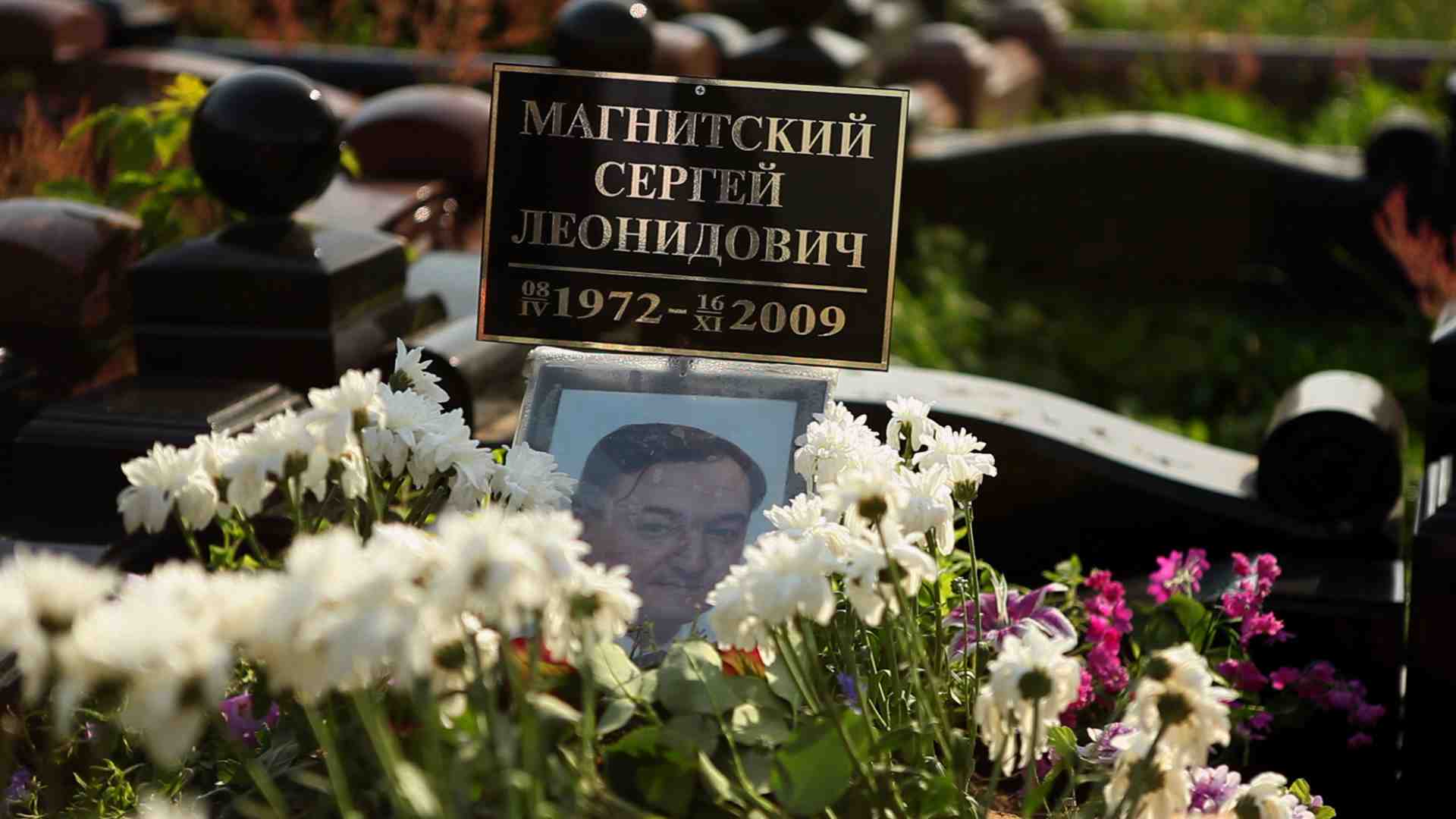 Russia blames doctors, not police, in death of Sergei Magnitsky
July 5, 2011
Russian authorities, under persistent international pressure to charge police officials in the pretrial detention death of a 37-year-old lawyer, on Monday blamed prison doctors instead, writes The Washington Post. Human rights activists, colleagues of Sergei Magnitsky and even U.S. senators have urged Russia to call Interior Ministry officials to account for arresting, prosecuting and then denying medical treatment to Magnitsky, who died in custody in November 2009. But on Monday, Vladimir Markin, a spokesman for the Russian Investigative Committee, told the Interfax news agency that doctors would be prosecuted because of "flaws" in treatment that caused Magnitsky's death.
Full article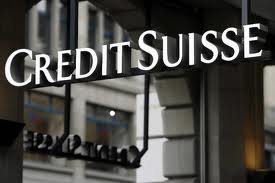 Bank accounts of Russian officials frozen
July 5, 2011
Swiss law enforcement officials have apparently frozen the Credit Suisse bank accounts of the Russians alleged to have participated in Russia's largest reported tax swindle, Barron's writes.
Records from those bank accounts formed the basis of a Barron's story ("Crime and Punishment in Putin's Russia," April 18) which showed that the family of an influential Russian tax official, Olga Stepanova, became fabulously wealthy after she approved part of a $230 million tax refund to scammers in 2007 who used corporate identities stolen from the well-known Russia-focused hedge fund Hermitage Capital. When Hermitage and its attorney Sergei Magnitsky presented evidence that the conspiracy involved Stepanova and police officials in Russia's Internal Ministry, the police instead arrested Magnitsky and kept him in detention until he died in prison in November 2009. Sources close to the Swiss investigation tell Barron's that after conducting a preliminary examination of the Credit Suisse records, Swiss prosecutors took 'emergency' measures.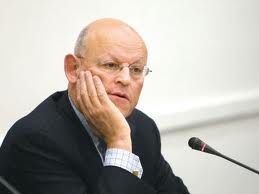 Dutch minister ignores MPs on resolution to impose travel ban
July 5, 2011
Dutch foreign minister Uri Rosenthal is to ignore his own parliament over a call to impose sanctions on Russian officials deemed guilty of murdering lawyer Sergei Magnitsky, EUobserver.com writes.
Ward Bezemer, a spokesman for minister Uri Rosenthal, told EUobserver on Monday (4 July) that "in this case, he has discouraged the motion, he doesn't like it and he most likely won't act on the request." Bezemer added: "The minister shares the concerns and will continue to raise this issue internally. The Netherlands and the EU will continue to encourage the Russian federation to trace the perpetrators responsible." All 150 MPs in the Dutch assembly, the Tweede Kamer, last week backed a non-binding resolution calling on The Hague to impose a travel ban and asset freeze on 60 Russian officials named by Magnitsky's former employer, US-born venture capitalist Bill Browder, in the case. Full article.
The resolution of the Dutch lawmakers and the irritated response of Russian officials has been covered by news organizations across the globe. Here is a selection of some of the articles:
The New York Times
The Moscow Times
The Moscow News
The Telegraph
Radio Netherlands Worldwide
Volkskrant (in Dutch)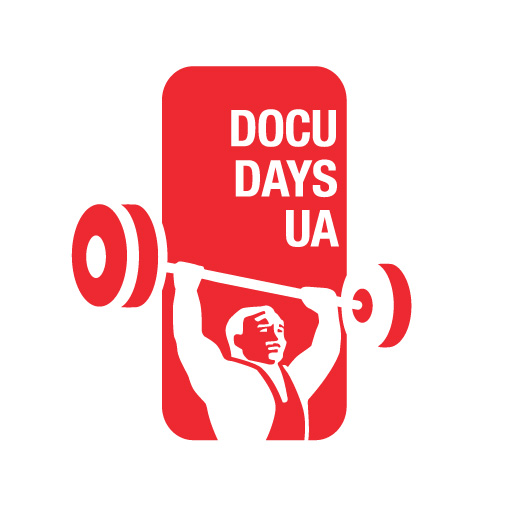 Film wins top prize at Kiev Film Festival
March 30, 2011
Justice for Sergei was awarded First Prize of the Human Rights competition at the 'Docudays' Human Rights Film Festival in Kiev, Ukraine, on Wednesday, March 30, 2011.
Directors Hans Hermans and Martin Maat attended the award ceremony in Kiev through videoconference. "We feel honoured by the jury's decision and would like to dedicate this award to Sergei. A man who inspired us to make this film, because he stayed loyal to his deepest principles", said Hans Hermans after the award was presented.
The festival's five-member jury chose Justice for Sergei out of 14 films in the Human Rights Competition. According to the jury, the film "insists admirably in making sure that Sergei Magnitsky did not die in vain." During the ceremony, the jury stated: "With the tireless follow up of those who worked together with Sergei Magnitsky, this film has become a campaign in its own right. A campaign for the rule of law, against corruption and in defence of those standing up against the repression of authorities in Russia and elsewhere in the world. Thus, Justice for Sergei becomes an example of what documentaries can do for human rights."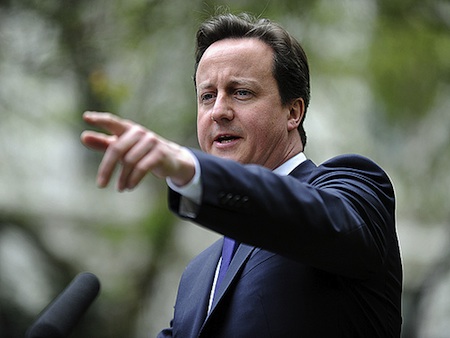 British Prime Minister to pressure Russia
March 3, 2011
British Prime Minister David Cameron has pledged to press Russia to investigate the death in custody of Sergei Magnitsky, who accused Russian government officials of complicity in a $230 million tax fraud, the London Evening Standard writes.
The Prime Minister, who will visit Russia this year, said he was "deeply concerned" by the death of Sergei Magnitsky, 37. Full article.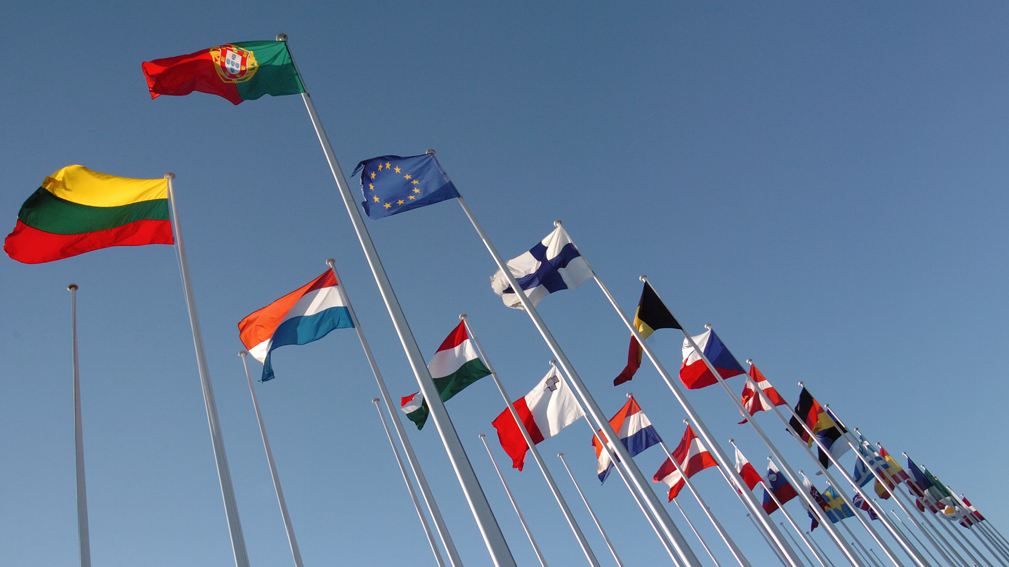 Putin-Barosso tete-a-tete: Magnitsky named February 24, 2011
European Commission President Jose Manuel Barroso named three prominent victims of the Russian regime in a private conversation with the Russian leader in Brussels, eu-observer.com writes.
Barroso spokesman Michael Karnitschnig said his boss called for "progress" on the cases of Sergei Magnitsky, Anna Politkovskaya and Mikhail Khodorkovsky during a tete-a-tete with Russian Prime Minister Vladimir Putin which lasted at least 30 minutes and during which only the two men and their interpreters were in the room. Mr Karnitschnig said that Mr Barroso told Mr Putin to respect Russia's commitments as a signatory to Council of Europe, OSCE and UN charters and that his plan to modernize the Russian economy will fail unless he cleans up the legal system. Neither of the two men went into detail of what is happening on the Politkovskaya and Magnitsky murder investigations or the Khodorkovsky appeal process. Please read the full article here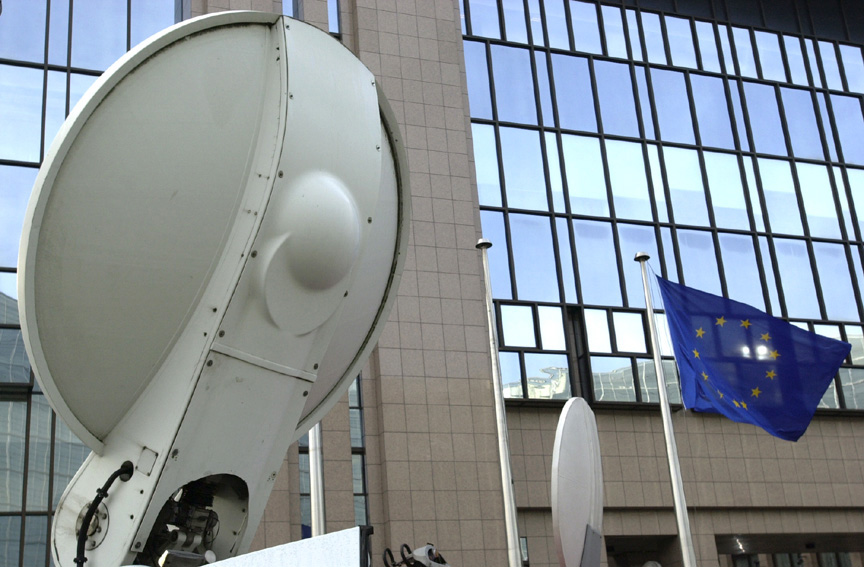 European Parliament recommends tough sanctions December 12, 2010
The European Parliament has recommended hard-hitting sanctions be taken against 60 Russian officials accused of involvement or dereliction of duty in the death of Sergei Magnitsky, the Telegraph writes.
In a vote that caused friction with Moscow, the parliament backed a resolution that opens the door for EU member states, including Britain, to introduce a visa ban and freeze the bank accounts of the officials. The move, which was supported by 318 MEPs, is the latest salvo in a campaign designed to punish those the late lawyer's friends and colleagues believe were responsible for his death in a Russian prison. Full article.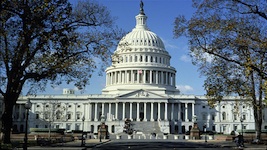 Film screened in parliaments worldwide
November 16, 2010
Justice for Sergei premiered in seven parliaments around the world on November 16, 2010, one year after Sergei Magnitsky died in a Moscow pre-trial detention centre. The screenings were hosted by members of parliament and lawmakers who have been active in the campaign to punish those responsible for the death of Sergei Magnitsky. The screenings took place in the European Parliament in Brussels and in the parliaments of the United Kingdom, Germany, Estonia, Canada and the United States.
US-Senator Benjamin Cardin, chairman of the commission on Security and Cooperation in Europe hosted the screening in the US Congress. Mr. Cardin is behind proposed legislation in the United States to ban the entry of individuals responsible for the arrest and subsequent treatment of Sergei Magnitsky.
Filmmakers Martin Maat and Hans Hermans attended the screening in the European Parliament in Brussels, hosted by Heidi Hautala, Chairwoman of European Parliament Subcommittee on Human Rights. "The film is a touching documentary about what can happen to ordinary man in Russia who simply carries out his day to day job. I wanted to air the film in the European Parliament so that Sergei did not die in vain; this travesty must result to improvements in accountability and to the horrific prison conditions in Russia," Mrs. Hautala said.
The screening at the German Bundestag was organized by a member of the Foreign Affairs and Human Rights Committees, Marina Schuster MdB. She said: "The screening is a commemoration of Sergei Magnitsky, as a sign for his courage, but also for his family. At the same time, the film denounces the lack of rule of law and the inhuman treatment in Russian prisons. We will not put aside the fate of Sergei Magnitsky, but rather we will continue in our quest for reconnaissance."
The host of the screening at the Estonian Parliament, and member of Estonian Foreign Affairs Committee, Silver Meikar MP said: "Russia is a great country that has produced many great personalities. Alas, it is also a country responsible for the premature termination of the lives of several great people, such as Anna Politkovskaya, Natalya Estemirova, Stanislav Markelov and last year Sergei Magnitsky. Those remarkable people were seeking for democracy and justice in Russia, but all they found was martyrdom. The film Justice for Sergei ought to be viewed keeping in mind that he is one of many, whose tragic death has remained unresolved. Past years hundreds of journalists and human rights activists have been killed in Russia."

The screening of Justice for Sergei in various parliaments was covered by media outlets worldwide. Here is a selection of some of the articles:
CBC News - Canada
Sunday Telegraph - United Kingdom
Sunday Times - United Kingdom
Der Spiegel Online - Germany


Transparancy International Integrity Award for Magnitsky
November 12, 2010
Sergei Magnitsky –posthumously- received a prestigious Integrity Award by Transparancy International in Bangkok. The award is given to people for outstanding contributions to the fight against corruption.
"Sergei Magnitsky did what to most people seems impossible: he battled as a lone individual against the power of an entire state. He believed in the rule of law and integrity, and died for his belief. Magnitsky, his heroic fight, and the ideals he stood for must never be forgotten", said Sion Assidon, Chair of the Integrity Awards Committee. Now in its tenth edition, the Integrity Awards were created to recognise the courage and determination of the many individuals and organisations confronting corruption around the world, often at great personal risk. Previous winners include journalists, public prosecutors, government officials and civil society leaders.
Transparency International is a global network including more than 90 locally established national chapters and chapters-in-formation. These bodies fight corruption in the national arena in a number of ways. They bring together relevant players from government, civil society, business and the media to promote transparency in elections, in public administration, in procurement and in business.